Annual Mavis Batey Essay Prize
ENTRIES ARE INVITED FOR THE
15th ANNUAL MAVIS BATEY ESSAY PRIZE
Closing date for submissions 5th May 2019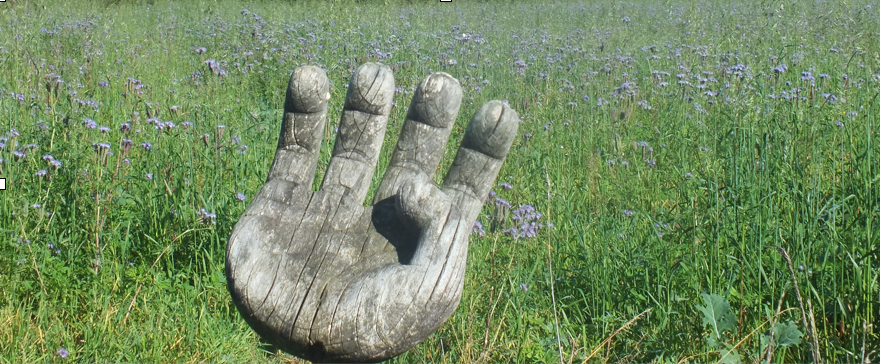 Our annual essay competition is intended to encourage vibrant, scholarly writing and new research, especially by those who have not yet had their work published. It is open to any student, worldwide, registered in a bona-fide university or institute of higher education, or who has recently graduated from such an institution.Submissions must be 5,000 to 6,000 words and the only restriction on subject matter is that it must be of relevance to some aspect of garden history.
The prize includes an award of £250, free membership of The Gardens Trust for a year and consideration for publication in our peer-reviewed, scholarly journal Garden History.
All previous winners have been accepted for publication, and often the best of the non-winning entries are invited to submit to the journal as well.
For entry forms and further details: EssayPrize-2019
Any further enquiries can be made by email
---
14th Mavis Batey Essay Prize winner declared
Dr David Marsh, chair of judging panel writes:
The judges for the Mavis Batey Essay Prize met in June 2018, and were very pleased to award the prize to Joshua Goh Ngee Chae of Singapore, the unanimous choice as winner of this year's award. Congratulations!
The judges were impressed by the quality and vibrancy of his writing and the way that he drew on a range of disciplines to analyse how the 'Kampong Garden' has been adapted and developed to form a new national gardening style in Singapore. It is a very well reasoned, scholarly but importantly too, very readable piece of work.
From the submission abstract:
"Garden historians have traditionally focused upon the great landscaped gardens of the elite along with publicly-run parks and botanic gardens. This has resulted in the neglect of the potentially rich field of popular gardening. While gardens created by ordinary citizens are undeniably underwhelming both in terms of scale and grandeur, these spaces provide an invaluable lens into the development of a nation's gardening culture and social history. This is especially so in the context of Singapore where the existence of indigenous gardening traditions has been obscured by the traditional scholarly focus on public parks. In this paper, I present a brief genealogy of one such indigenous gardening tradition in Singapore, the 'Kampong Garden'.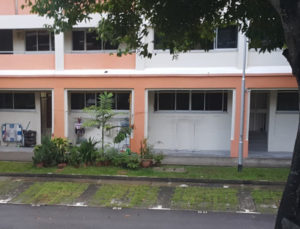 "Based upon the kitchen gardens cultivated by Malay villagers during the pre-colonial era as a supplementary food source, the 'Kampong Garden' was first appropriated by Malay nationalists in early twentieth century Singapore as a site of memory for that ethnic group's imagined rural past. With the large-scale resettlement of Singapore's kampong villages during the post-independence era, the 'Kampong Garden' gradually became a much less ethnically specific gardening tradition as former kampong-dwellers of all races seek to relive their rural nostalgia by recreating this space. Notwithstanding, the 'Kampong Garden's' popularity was not merely restricted to the elderly of Singapore. As recently as 2014, the "Kampong Garden' was even appropriated by younger Singaporeans from the emerging 'grow- your-own-food movement' as a metaphor for the edible garden."
As explained in the guidelines for the prize, the prize also offers a the chance of publication in our journal Garden History, and it was duly published in our Winter 2018 edition.
We aren't quite sure how we are going to 'hand over' the prize just yet, but details will follow.
Once again, our congratulations go to Joshua Goh Ngee Chae on his success, and we wish him the best of luck with the rest of his studies.
---
List of Essay Prize Winners and their Subjects
14th Annual Mavis Batey Prize Essay Prize 2018
Winner: Joshua Goh Ngee Chae  
The Invention of the Kampong Garden:
Rural Nostalgia and Urban Gardening in Singapore
Published in GH 46:2 Winter 2018
---
13th Annual Mavis Batey Prize Essay Prize 2017
Winner: Yichi Zang 
From Decoration to Necessity:
the functions of Public Parks in the British Concessions of China, 1842–1937.
Published as: From Enclosure to Necessity:
the functions of Public Parks in the International Settlement of Shanghai, 1842–1943
Published in GH 46:2 Winter 2018

---
12th Annual Mavis Batey Prize Essay Prize 2016
Our 12th Annual Essay Prize was renamed The Mavis Batey Annual Essay Prize in honour of our former President, the late Mavis Batey. It seems a fitting memorial to such an inspirational woman, who did so much to build the discipline of garden history through her various roles in the garden history field.
Winner: Ruth Oakley 
One gigantic gallery: Land Art in Australia.
Published in GH 44:2 Winter 2016.
---
11th GHS Essay Prize 2015
Winner: Josepha Richard 
Uncovering the Garden of the Richest Man on Earth in Nineteenth Century Guangzhou: Howqua's Garden in Henan China.
Published in GH 43:2 Winter 2015.
Highly Commended: Melanie Veasey
The Richest Form of Outdoor Furniture: The Open Air Exhibition of Sculpture at Battersea Park, 1948.
Published in GH 44:1 Summer 2016.
---
10th Annual GHS Essay Prize 2014
Winner: Karen Fitzsimon 
Order In the Landscape: Rediscovering Preben Jakobsen.
Highly Commended: Suzanne Patman
A New Direction in Garden History.
Highly Commended: Nick Chibnall
The Palms of the Orient.
---
9th Annual GHS Essay Prize 2013
Winner: Jane Whitaker
The Old Arcadia, The Garden of the First Earl of Pembroke at Wilton, Wiltshire.
Published in GH 42:2 Winter 20164.
---
8th Annual GHS Essay Prize 2012
Winner: Johanna Lausen-Higgins
All the Gold a Miser Desires: A New reading for the Iconography of the Grotto of the Animals at Villa Castello.
Published in GH 40:2 Winter 2012.
---
7th Annual GHS Essay Prize 2011
Winner: Karin Seeber
'Ye Making of ye Mount': Oxford New College's Mount Garden.
Published in GH 40:1 Summer 2012. 
---
6th Annual GHS Essay Prize 2010
Winner: Laura Meyer
Landscape as Legacy: Elizabeth Percy, 1st Duchess of Northumberland, and the Gothick garden buildings of Alnwick.
Published in GH 39:1 Summer 2011.
Highly Commended: Sally O'Halloran
Keeping the Garden at Knolle, the gardeners of Knole in Seven Oaks, Kent, 1622–1711.
Published in GH 40:1 Summer 2012 [with Jan Woudstra].
Special Mention: Daniel Glass
Once Upon a Time in Mexico: Frida Kahlo's garden at La Casa Azul, Coyoacán.
Published in GH 39:2 Winter 2011. 
---
5th Annual GHS Essay Prize 2009 
Winner: Judith Preston
A Polymath in Arcadia:Thomas Wright 1711–86.
Published in GH 38:2 Winter 2010. 
Highly Commended: Janet Davidson Carter
Birkenhead Park.
Highly Commended: Helen Lawrence
New light on Thomas Archer as Garden Maker.
Published in GH 38:1 Summer 2010.
Highly Commended: Jim Bartos
The Spiritual Orchard: God, Garden and Landscape in seventeenth-century England before the Restoration.
Published in GH 38:2 Winter 2010.
---
4th Annual GHS Essay Prize 2008
Winner: Florence Clark d'Hardemare
The Follies of a King Duke.
Published in GH 37:1 Summer 2009.
---
3rd Annual GHS Essay Prize 2007
Winner: Paige Johnson
Proof of the Heavenly Iris: the Fountain of Three Rainbows at Wilton House, Wiltshire.
Published in GH 35:1 Summer 2007.
Highly Commended: Sarah Law
Liverpool/Calcutta exchanges: William Roscoe's reappraisal of the first Linnaean Order of Plants.
Published in GH 35:2 Winter 2007.
Highly Commended: Jill Francis
Order and Disorder in the Early Modern Garden, 1558–c.1630.
Published in GH 36:1 Spring 2008.
---
2nd Annual GHS Essay Prize 2006
Winner: Christine Adams
Francis Bacon's Wedding Gift of 'A Garden of a Glorious and Strange Beauty' for the Earl and Countess of Somerset.
Published in GH 36:1 Summer 2008.
---
1st Annual GHS Essay Prize 2005
Winner: Dr Clare Hickman
The Picturesque at Brislington House, Bristol: the role of landscape in relation to the treatment of mental illness in the early nineteenth-century asylum.
Published in GH 33:1 Summer 2005.