Join
We're passionate about parks and gardens – places that are at the heart of our local communities and which make our landscapes so special. Join us today and you'll be helping to protect these treasured places for everyone to enjoy.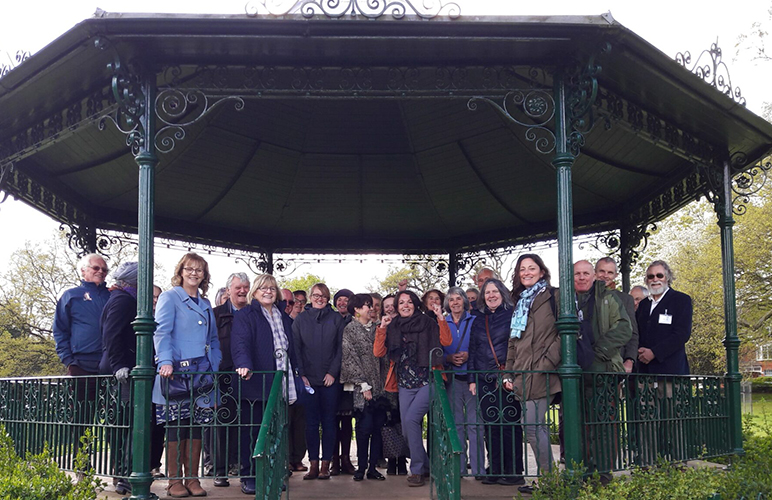 We're the UK's only national charity dedicated solely to protecting and conserving historic designed landscapes. These range from urban squares to cemeteries, large rural estates and everything in between. Each year we rely on the generous support of our members to continue protecting these important places which contribute so much to our communities and daily lives.
By joining the Gardens Trust you'll be directly supporting:
our work as a statutory consultee, commenting on planning applications that affect parks and gardens on the National Heritage List;
our partnership work with County Gardens Trusts volunteers, who campaign, conserve, research and protect designed landscapes at a local level;
our mission to share the wonders of garden history, archaeology and horticulture with more people, from all backgrounds. This includes our community engagement work which aims to make garden history accessible to everyone.
Individual membership also includes:
Our monthly e-bulletin with a news and events round-up;
A membership pack containing 5 postcards with images from the RHS Lindley collection;
The Gardens Trust's annual impact report outlining our projects, campaigns and research over the past year that you have generously helped support;
Opportunities to develop your own knowledge and understanding of designed landscapes, parks and gardens history, worldwide.
How to join
Membership starts from just £35.
You can purchase an Individual or Organisational Membership below.
If you have any questions please contact us at membership@thegardenstrust.org