Newsletters
Our newsletter GT news (formerly GHS news) is published three times a year; in spring, mid-summer and late autumn.
It contains a mixture of news, details of our (and other people's) events, members' research and other views, and less formal articles.
It has 40 pages and is printed in full colour, using soya based ink, recycled, carbon balanced paper and biodegradable mailing film.
GT news is mailed to members but a selection of older and current issues are (freely) available below. There isn't always space in our paper publication for full reports of all our events. As most of these include opportunities for study, as well as the sheer enjoyment of the gardens and other designed landscapes, we plan to publish the full version online, below the relevant issue of GT News.
OUR LATEST EDITION: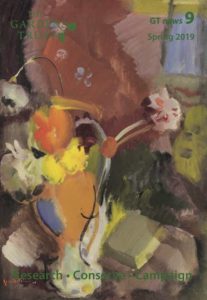 Please note the slight change in page order
due to the introduction of advertising…
Our cover features Red and Gold by Ivon Hitchens,
subject of a summer exhibition at the Garden Museum, London,
opens 8 May 2019…
Other recent editions: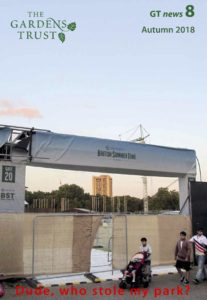 Extra material, we ran out of space…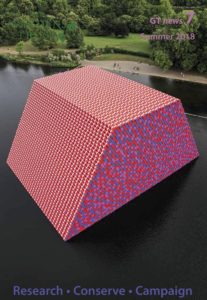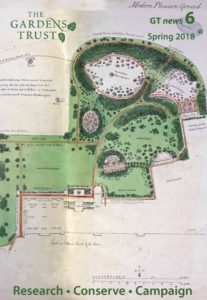 See below for our archive
Contribute to GT news
Charles Boot, the editor, is keen to receive news items, research items, and other articles; international news is particularly welcome.
Deadlines and publication dates are:
GT news
(40 pages)
deadlines: 1 February, 1 June & 1 October
for distribution: mid March, mid July (with journal) & mid November (with journal)
Submissions in most popular formats are welcomed, as email attachments to the editor. If you have illustrations please send as separate .jpegs or .tiffs, keeping in mind our page size (maximum width 150mm) and that we need strong images at 300dpi. A suggested word count for the agenda section is from 400 to 1000 words (maximum, especially if you have included pictures), our news and views section is for short items of up to 200 words. Have a look at previous editions for the sort of thing we are looking for, though we hope that all sorts of subjects come up. It's your newsletter…
Alternatively send hard copy to:
Charles Boot, GT news Editor,
19 St Mary's Square, Aylesbury, Buckinghamshire HP20 2JJ
For guidance on how to present items for publication, please use our notes for news contributors.
Contact our membership services for sample copies of the GT news or download an older edition as listed: downloadable versions may differ slightly from the printed versions (and the pictures aren't as dense).
The archive:
GHS at 50 Summer 2015
an account of 50 years of The Garden History Society,
1965–2015, compiled by Tim Richardson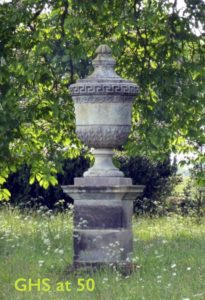 GHS micro-news 95a Summer 2015
GHS micro-news 94a Winter 2014
GHS micro-news 93a Summer 2014
GHS micro-news 92a Winter 2013
GHS micro-news 91a Summer 2013
GHS micro-news 90a Winter 2012
GHS micro-news 89a Summer 2012
GHS micro-news 88a Winter 2011
GHS micro-news 87a Summer 2011
GHS micro-news 86a Winter 2010
GHS micro-news 85a Summer 2010
GHS micro-news 84a winter 2009
GHS micro-news 83a Summer 2009
more to come…